Thomas Lemberger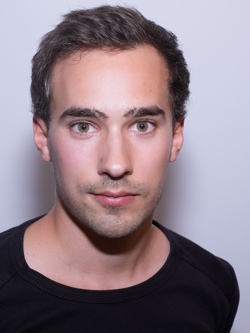 Software and Computational Systems Lab
Department of Computer Science
Ludwig-Maximilians-Universität München (LMU Munich)
Oettingenstraße 67
80538 Munich (Germany)

Office

Phone

+49 89 2180 9178

E-Mail
GPG-Key
Please send me encrypted mails!
My GPG key: 0x033DE66F
Fingerprint: BBC4 36E1 F2BA BA4E 8E81 872E 9787 7E1F 033D E66F
Thesis Mentoring
Currently assigned topics

Ideom-based Strategy Selection for Software Verification

Staying true to the original in the face of change: Comprehensible code transformation

Integration of Symbolic Execution into Predicate Analysis

Configurable code-block summarization with formulas

Concurrent program verification through decomposition

Topics on automatic program repair

Debugging software usually consists of three steps: 1. finding an error in the program, 2. finding the cause for that error (the fault), and 3. fixing that fault. By default, fixing the fault is done manually by a programmer, which often consumes vast amount of resources and may introduce new bugs. To ease that task, this topic is concerned with automatic program repair. After finding a potential fault in a program, automatic program repair proposes fixes and often checks the validity of these fixes. The goal is to implement and evaluate a technique for automatic program repair in C programs in the state-of-the-art verification framework CPAchecker. The complexity of the technique and the scope of the topic is based on the thesis type (project, bachelor or master). Programming is done in Java.
Finished topics

Mining a Benchmark Set for Partial Fixes in C programs

Application of Software Verification to OpenBSD Network Modules

Hybrid Testcase Generation with CPAchecker
If you're a student interested in writing your thesis at our chair, you should also have a look at our full list of currently available theses.
Teaching
Projects
Publications