Thomas Lemberger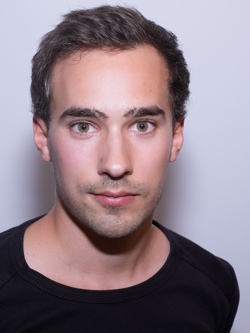 Software and Computational Systems Lab
Institute for Informatics
Ludwig-Maximilians-Universität München (LMU Munich)
Oettingenstraße 67
80538 Munich (Germany)

Office

Phone

+49 89 2180 9178

E-Mail
GPG-Key
Please send me encrypted mails!
My GPG key: 0x033DE66F
Fingerprint: BBC4 36E1 F2BA BA4E 8E81 872E 9787 7E1F 033D E66F
Thesis Mentoring
Available topics

Topics on Symbolic Execution [1]

Program testing is an established technique in modern software development, but it is, in most cases, not able to cover all potential program paths. In practice, even incomplete coverage goals like branch coverage are not always fulfilled by hand-written tests. Thus, bugs may go unnoticed. In contrast to this, symbolic execution is a program analysis technique that is able to exhaustively analyze a program by executing a program with symbolic inputs instead of concrete ones. During this symbolic execution, constraints on the symbolic inputs are recorded. These constraints show relations between inputs and can be used to create a test suite that fully meets a given coverage goal.

Theses in this topic are concerned with implementing heuristics or improvements to an existing symbolic execution engine in CPAchecker (implemented in Java).

Finding causes for bugs in programs [1]

There are many different ways to find out whether a program is buggy, for example testing or formal verification. Once we know that a program is buggy, i.e., that it shows some faulty behavior, a developer has to manually debug the program to find the cause of the problem and fix it - this is a difficult and long-taking process. The aim of this thesis is to help programmers with debugging by implementing one such technique to automatically find potential causes for faulty behavior and present the found causes.
Currently assigned topics

Visualization of computation steps and their results in CPAchecker
Finished topics

Application of Software Verification to OpenBSD Network Modules

Automatic test case generation based on Symbolic Execution and other Abstract Domains. [

1

]

Visualization of verification coverage information in CPAchecker

An IDE plugin for CPAchecker

At the moment, there are two ways to use CPAchecker: Locally through the command-line, and in the cloud through a web interface. Both options require C developers to leave their IDE everytime they want to run CPAchecker, which disrupts their workflow. The goal of this project is to build an IDE plugin that provides a seamless experience of using CPAchecker (e.g., for Eclipse CDT, VisualStudio Code or mbeddr). We would like the plugin to focus on ease of use and immediate feedback that is easy to comprehend. The plugin should:

allow developers to run CPAchecker on their current project,
provide some options for customization (e.g., whether to run CPAchecker locally or in the cloud), and
provide useful feedback (e.g., if a possibly failing assert-Statement was found by CPAchecker)

Implementing a fast SMT Solver based on interval-computation [1]

An SMT formula is a boolean formula that includes numbers and common arithmetic operations. Since formal verification techniques often use SMT formulas to represent programs and models , the speed of solving SMT formulas is a very important aspect of formal verification. Studies show that SMT formulas that are created by model checkers or symbolic execution often have a specific structure: The relation between program variables (e.g., "x == y + z") is dependent on program constraints over these variables that only contain a single variable each, e.g., x > 0, y > 0, and z > 10. This example would be represented as the SMT formula x == y + z ∧ x > 0 ∧ y > 0 ∧ z > 10.

The satisfiability of SMT formulas with this specific structure can be computed through the following decision procedure:
1. For each program variable in the formula, compute the interval(s) of possible values for this variable for which the constraints of this variable are satisfied, and
2. Check whether the relations between program variables can be satisfied with the computed intervals.

The goal of this topic is to implement this procedure and to make it available as a Java library. Work on this in the symbolic execution engine Klee has shown great potential, leading to speedups of up to 55x compared to the use of existing complete SMT solvers.
If you're a student interested in writing your thesis at our chair, you should also have a look at our full list of currently available theses.
Teaching
Projects
Publications