Thomas Lemberger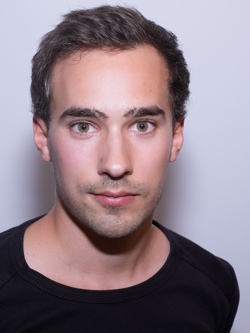 Software and Computational Systems Lab
Institute for Informatics
Ludwig-Maximilians-Universität München (LMU Munich)
Oettingenstraße 67
80538 Munich (Germany)

Office

Phone

+49 89 2180 9178

E-Mail
GPG-Key
Please send me encrypted mails!
My GPG key: 0x033DE66F
Fingerprint: BBC4 36E1 F2BA BA4E 8E81 872E 9787 7E1F 033D E66F
Thesis Mentoring
Available topics
Currently assigned topics

Configurable code-block summarization with formulas

Array-abstraction by program translation

Converting Test Goals to Condition Automata [1, 2]

Conditional Model Checking and Conditional Testing are two techniques for the combination of respective verification tools. Conditional Testing describes work done through a set of covered test goals and Conditional Model Checking describes work done through condition automata. Because of this discrepancy, the two techniques can not be combined. To bridge this gap, this thesis transforms a set of test goals into a condition automaton to allow easy cooperation between Conditional Testing and Conditional Model Checking.
Finished topics

Application of Software Verification to OpenBSD Network Modules

Hybrid Testcase Generation with CPAchecker
If you're a student interested in writing your thesis at our chair, you should also have a look at our full list of currently available theses.
Teaching
Projects
Publications