Dr.
Philipp Wendler
Akademischer Rat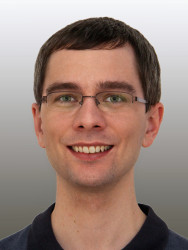 Software and Computational Systems Lab
Department of Computer Science
Ludwig-Maximilians-Universität München (LMU Munich)
Oettingenstraße 67
80538 Munich (Germany)

Office

Office hours

Monday 10-11 please contact via e-mail

Phone

+49 89 2180-9181

E-Mail

lastname @ sosy.ifi.lmu.de

Personal Homepage
GPG-Key
Please send me encrypted mails!
My GPG key: 0x31A9DE8C
Fingerprint: 19D5 A10B 2D97 88D8 7CBE E5ED 62C0 F78C 31A9 DE8C
Thesis Mentoring
Available topics

Improve replicability of BenchExec results [1, 2]

To improve replicability of results, it would be good if our benchmarking framework BenchExec would store as much information as possible about each executed benchmarking run, for example hashes of the respective input files (#418). For this we need code that generates SWHIDs, which could even be developed as a separate library. Afterwards, we also need a way for providing this information to users, e.g., together with #524.
Currently assigned topics
Finished topics

LTL software model checking

Towards understandability of verification result: visualization of graphs produced by verifiers
If you're a student interested in writing your thesis at our chair, you should also have a look at our full list of currently available theses.
Projects
(List at DBLP – My ORCID)
Other Responsibilities