Prof. Dr.
Gidon Ernst
Junior Professor, Software Verification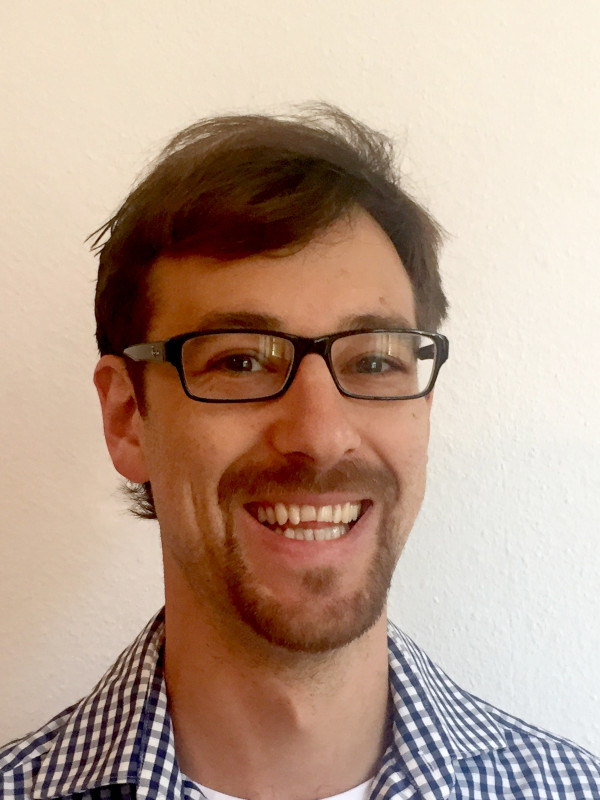 Software and Computational Systems Lab
Institute for Informatics
Ludwig-Maximilians-Universität München (LMU Munich)
Oettingenstraße 67
80538 Munich (Germany)

Office

Room F 007, Oettingenstr. 67

Office hours

By appointment, via https://meet.lrz.de/gidon

Phone

+49 (89) 2180-9376

E-Mail

firstname.lastname@lmu.de
GPG-Key
Please send me encrypted mails!
My GPG key: 0x43E74A64
Fingerprint: 2936 1F81 7F7E 77FC 114F E87D 864B 9E41 43E7 4A64
Consider using the keyserver at
https://keys.openpgp.org/
.
Personal
CV, Publications, Google Scholar, DBLP, ORCID, Github, Twitter
This Page
Recent News, Teaching, Thesis Mentoring, Research, Software, Service
Informationen zu Prüfungen/Klausuren
Folgende Prüfungen werden als Präsenzklausuren stattfinden:
Formale Spezifikation und Verifikation SoSe 2020 Hauptklausur:
05.08.2020, 14-16 Uhr
Softwaretechnik WS 2019/20 Nachklausur:
14.08.2020, 10-12 Uhr
Informatik Einführung für Nebenfach WS 2019/20 Nachklausur:
23.09.2020, 14-18 Uhr
TeilnehmerInnen erhalten im Vorab nochmals eine E-Mail mit allen wichtigen Informationen bezüglich den Hygienemaßnahmen. Bitte lesen Sie diese Informationen aufmerksam durch.
Das Prüfungsamt bittet darum, dort keine Anfragen zu Klausurterminen zu stellen.
Falls Sie ein konkretes Anliegen haben, kontaktieren Sie mich bitte direkt per E-Mail.
Wichtige Hinweise
Tragen Sie in den Gebäuden der Universität immer einen Mund-Nase-Schutz.
Sie sind grundsätzlich selbst für die Beschaffung eines solchen verantwortlich.
(Wir haben einige wenige Ersatzmasken vorrätig)
Die Teilnahme an Präsenzveranstaltungen ohne Mund-Nase-Schutz,
mit klaren/anhaltenden Krankheitssymptomen oder mit einer akuten Infektion ist nicht zulässig.
Für alle unsere Präsenzveranstaltungen wurde eine Gefahrenbeurteilung durchgeführt
und ein Hygienekonzept erstellt. Über beides werden Sie zeitnah informiert.
Wir bitten Sie, die Corona-App zu verwenden
Darüber hinaus gelten natürlich alle vorbeugenden Maßnahmen (Handhygiene, Mindestabstand von 1.5m)
Eine Liste aller Prüfungstermine die bereits feststehen finden Sie hier.
Recent
Paper accepted: Dongge Liu, Gidon Ernst, Toby Murray, Ben Rubinstein: Legion: Best-First Concolic Testing. ASE 2020. See also the competition on software testing.
Falsification Competition: I am organizing the friendly competition on falsification at the ARCH workshop! Let me know until end of April if you are interested.
Corona-Update: Das Sommersemester 2020 findet wegen der Schließung der LMU-Gebäude bis auf Weiteres komplett online statt. Alle Prüfungen sind bis auf das Ende des Semesters verschoben (das gilt auch für Nachprüfungen aus dem Wintersemester).
Test-Comp 2020: Results are available. Our tool Legion did well in many categories! With Dongge Liu, Ben Rubinstein, Toby Murray (University of Melbourne).
Gastvorträge am 27.11.: Prof. Dr. Ralf Ludwig, Andrea Böhnisch, Magdalena Mittermeier Klimawandel und Extremereignisse – neue Erkenntnisse für die Klimafolgenforschung durch die Nutzung von HPC.
Vielen herzlichen Dank an Students for Future Munich.
Talk at the CPAchecker workshop 2019 on VerifyThis challenges in sv-benchmarks. Slides, SV-COMP 2020.
Talk at the Alpine Verification Meeting 2019 on Security Concurrent Separation Logic. Slides, Project.
Publication: Gidon Ernst, Sean Sedwards, Zhenya Zhang, and Ichiro Hasuo: Fast Falsification of Hybrid Systems using Probabilistically Adaptive Input. QEST 2019. Draft.
VerifyThis 2020: Long-term challenge and my contribution (github, ongoing) to use formal methods to analyze the design and implementation of a PGP keyserver.
The challenge is open to any approach and tool, programming and specification language; at a scope of your choice (abstract models, code verification, functional vs security properties).
See also HAGRID (the reference implementation hosting https://keys.openpgp.org/).
Publication: Gidon Ernst and Toby Murray: SecCSL: Security Concurrent Separation Logic. CAV 2019. Draft, Slides, Project.
Invited Talk in the Ringvorlesung of the Software Engineering Elite Graduate Program of Uni Augsburg, LMU, TUM: SecCSL: Security Concurrent Separation Logic. Slides (in german), Project.
Invited Talk at TYPES in Munich 2019: Applications of type theory for software verification. Slides.
Tool: SecC: A verifier for C that supports expressive information flow and concurrency.
Wintersemester 2020/21
Sommersemester 2020
Thesis Mentoring (see also)
Available topics

LTL specifications in deductive verification

Development of an interactive theorem prover for untyped logic
Currently assigned topics

Information flow testing for PGP keyservers

Implement Fuzzing in CPAchecker

SMT-based checking and synthesis of formal refinements

Frontends for a deductive verifier (Python)

Frontends for a deductive verifier (Boogie)

Guided fuzz testing with stochastic optimization

Interactive verification debugging
Finished topics

Specifying Loops with Contracts. [

1

]

Rely/Guarantee Reasoning for Separation Logic in SecC

Loop Contracts for Boogie and Dafny
Further topics can be discussed on request.
Research
My research focuses in scalable methods for software specification, testing, and verification. I am specifically interested in system properties that go beyond sequential functional correctness, such as crash tolerance for file systems, concurrency, or information flow security. I have a strong interest in tool building and applying these to realistic and practical challenges.
Concurrent Information Flow
Security Concurrent Separation Logic (SecCSL) combines reasoning about expressive, value-dependent security classifications with concurrency and low-level code.
The approach is implemented in the tool SecC (code on bitbucket).
Joint work with Toby Murray (University of Melbourne).
Falsification
Falsification of temporal logic requirements for hybrid systems. See FalStar and the ARCH competition on falsification.
oint work with Ichiro Hasuo, Sean Sedwards, Zhenya Zhang (NII Tokyo, University of Waterloo).
Theorem Proving
KIV: interactive theorem prover and software verification platform (see also VerifyThis)
Joint work with Wolfgang Reif, Gerhard Schellhorn, and others at the Institute for Software & Systems Engineering (Augsburg University).
Previous Projects
PhD Students
Software
Cuvée: SMT-LIB with Programs and Weakest Preconditions (

new

).
SecC: verified information flow for C.
FalStar: hybrid systems falsification.
KIV: interactive verification system.
Service